Every issue is now yours with the Woodsmith Library

ONLINE

Access every issue of Woodsmith ever published—over 200 issues
Read issues with faster, more lifelike "page-flipper"
Instant online access on your computer or tablet

New LOWER price for digital past issues!

Woodsmith Books
Now Available!

$7.95 digital-only or digital + print for $9.95
with free U.S. shipping
Just click on the Books tab at the top of the page
to see all 20+ books
Preview all the books you want FREE before
making a purchase!

Already own the Woodsmith Back Issue Library DVD?

Activate your online membership now to access the entire Woodsmith Back Issue Library.

Remember, it's FREE if you already own the DVD!
Woodsmith Magazine

Digital PAST Issues
Back issues at a new low price, plus get a Back Issue DVD if you choose!
Already own the DVD?
Access is FREE!
Woodsmith Magazine

Digital NEW Issues
Access digital issues of Woodsmith for only $29 a year (6 issues).

Already subscribe in print?
Access those issues FREE!
NEW
Woodsmith

DIGITAL Books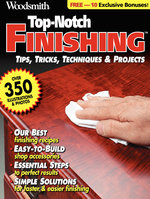 Digital editions of Woodsmith BOOKS are now available online.